Global Wizards reveals how to use social media to attract customers easily, this is your opportunity to learn the best social media management tips!
As 2021 is about to finish, we would love to share some valuable lessons we've learned during this year. The following list includes what to do and what not to do when it comes to maximizing social media for business purposes in 2022. Learn how to use social media to attract customers easily now!
6 tips for successful social media marketing
Don't publish the same content on every social media platform
Some time ago, it was fine if you created a piece of content and then repost it on various social media platforms.
Now, the key to growing your social media following is in being unique and creative. Reposting the same thing over again will only result in a decrease in engagement, so make sure you're always making it platform-specific for each one!
Recycle High-Quality Content On Different Platforms
Each social media platform has a different audience. Your business can take advantage of this fact by figuring out which format works better on each platform and publishing specific content.
The best way to grow your following on social media is by making it platform-specific. The more tailored content you post, the higher level of engagement and number of followers will be for sure!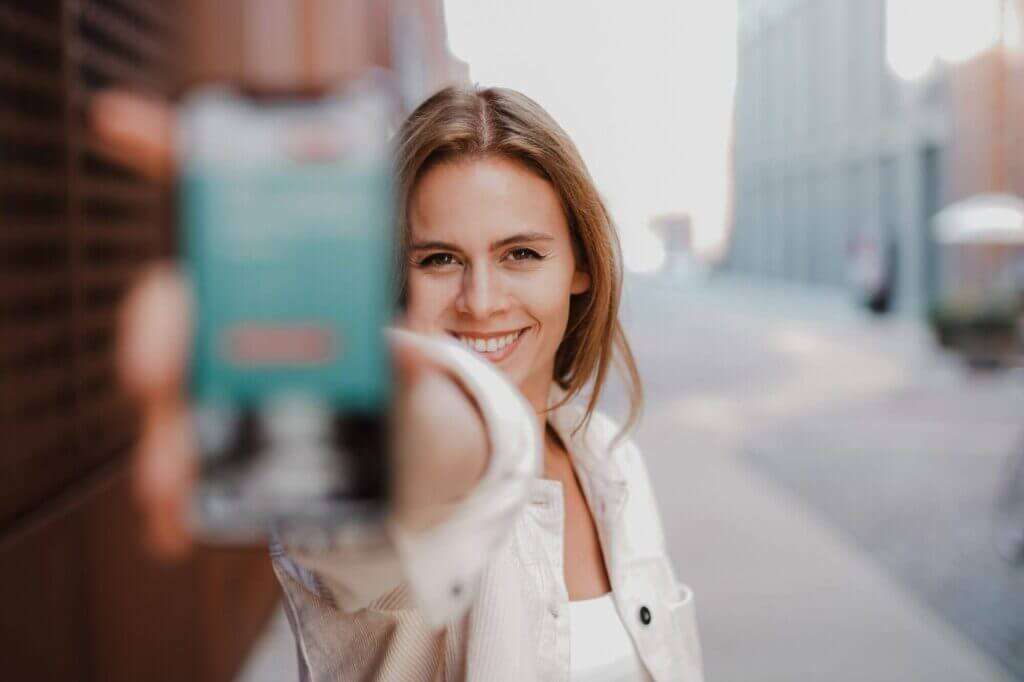 ---
Don't go to extremes with playful tones
Even if some marketers believe in the power of playful tones on social media, this practice is a slippery slope and there is always a risk of sounding too outspoken and sometimes even arrogant.
Besides, some brands might not require that kind of communication or simply just can't afford to take such risks. So, before publishing a joke or a punchline, ask if it fits your company's values or if it will efficiently help your business to reach its goals.
Choose the appropriate tone for your brand
Defining a voice for your brand is the key to success. Devote some time to understand who you are targeting and research their preferences, then tailor an output tone accordingly.
Try to look for a way to be loyal to both, your brand and your customers, using communication. A good idea is to create a guideline to help your team stick to the desired tone and also be careful with memes, don't let them distract you!
---
Don't pay for followers -nor for their likes-
Nobody cares if you have a huge list of followers on social media platforms if none of them are real people that are actually interested in what you have to offer.
Nowadays, numbers on social media apps are not 100% a source of credibility because everybody knows that click farms exist.
Build a brand community
Life lesson: Quality over quantity. How to use social media to attract customers then? Well, instead of buying followers, focus on building a brand community and take more time to learn more about your followers. Ask them questions and answer them properly not only to increase engagement but also to adjust your social media strategy according to the needs of your audience.
Eventually, you will find out that your brand already has genuine ambassadors who take active participation in promoting your product or service.
---
Don't be obsessed with organic traffic
Many marketers rely only on this type of traffic and consider it proof of doing the right job.
Unfortunately, the days of being able to just rely on organic traffic are long gone. Now you need a comprehensive marketing strategy if you wish to bring in new customers and keep them coming back for more.
Instead of waiting for your target audience to find your business, take into consideration the many possibilities of advertising that social media platforms have for businesses.
Choose to work with ads effectively
According to recent studies, social media ads have an impact on people's purchases. Discover all the online resources to work with ads to reach your goal. We believe that the best way to maximize results is to combine organic with paid advertising.
---
Don't skip video content trends
Video has revolutionized the way we consume content on social platforms. It is the new wave of content marketing, and no company can afford to ignore it.
Long-form videos are losing their relevance and appeal in the social media landscape due to the presence of short "snackable" clips so we recommend not to waste your business resources on a format that won't give you the desired results.
Create quality video content
It's no wonder that short-form video is everywhere. What was once only seen on social media sites like Facebook, Instagram and Snapchat are now being more widely accepted by some of our favorite platforms such as TikTok or YouTube! Choose platforms and formats that best fit your company.
Also, bear in mind that it is not necessary to shoot everything all the time. You can create ambient clips with thematic music or sound effects.
---
Don't overwhelm your audience
You don't need to comment on every single thing that happens to attract attention because you will have the opposite events and you will exhaust both your team and your community.
Chasing every single news report, holiday or meme simply won't be beneficial for your business. If you are looking to make your brand stand out, you need to focus on specific events and subjects.
Use situational marketing
The idea of situational marketing is to create relevant and interesting content around an event, holiday or viral topic while it remains a burning issue for the audience.
---
Rounding off
It seems vital to learn how to use social media to attract customers easily as brands are investing more in marketing and you need to keep your business' online presence strong. To do this, you need to consider the previous social media management tips on how to market effectively through these channels for maximum ROI.
Global Wizards is a digital marketing agency that will help you learn how to use social media to attract customers. Our team works hard to deliver the best digital marketing services and ensure your business has the best results.
We deliver social media management services that will let you spend more time on what matters the most for you while we take care of the rest.
If you want to know more about us, don't hesitate to drop us a line. We would love to know from you!